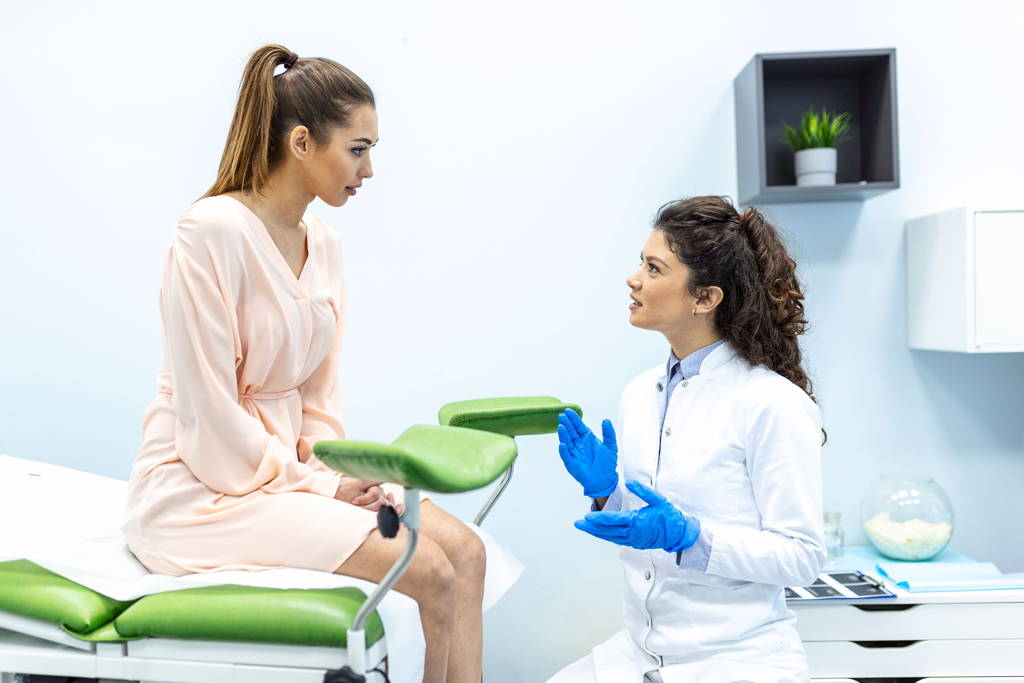 GEL WEAKNESS AND DESIRE TO CHILDREN
If you don't get pregnant, one possible cause is luteal insufficiency. Corpus luteum insufficiency is a dysfunction of the ovaries in which your body does not produce enough of the corpus luteum hormone (progesterone). The consequences are a failure to implant the egg cell or implantation under poor hormonal conditions, which can lead to an early miscarriage.
THE JOB OF THE YELLOW HORMONE
The corpus luteum develops in the ovary after ovulation from the ruptured egg sac. The hormones estrogen and progesterone (also called luteal hormone) are produced in the corpus luteum. These two hormones regulate the female menstrual cycle. Progesterone builds up the lining of the uterus and allows the egg to implant. If the ovum is not fertilized, the corpus luteum recedes and menstruation begins. During the first three months of pregnancy, the corpus luteum produces estrogen and progesterone until the placenta takes over the hormone production.
Fact: Yellow body weakness is the reason for the unfulfilled desire to have children in about 10% of all couples.
TYPICAL SYMPTOMS OF GEL WEAKNESS ARE:
Irregular cycle: You usually have a shortened second cycle phase, with ovulation taking place regularly. If you measure your basal body temperature regularly, you know that your body temperature increases after ovulation. However, if your temperature stays elevated for just 10 days, this can indicate luteal insufficiency.
Long and/or heavy menstrual periods
Spotting: Premenstrual spotting can be associated with bleeding from the uterine lining.
Increased PMS symptoms: irritability, dizziness, sleep disorders, depressive moods and headaches can occur more frequently.
deterioration of your skin
Decrease in your libido
Bladder weakness, cysts and muscle and joint pain
POSSIBLE CAUSES OF GEL WEAKNESS ARE:
Hormonal changes caused by stopping birth control pills
The PCO syndrome
Endometriosis
Improper maturation of the follicles due to damaged ovaries, eg after an infection
ovarian failure
adrenal fatigue
Diabetes
Genetic causes
Certain medications
Nutritional deficiency
beginning of menopause
Thyroid dysfunction
Dysfunction of the pancreas
HOW CAN GEL WEAKNESS BE TREATED?
A competent diagnosis and detailed information for the patient are crucial for effective treatment. Hormone therapy, for example with clomiphene, should not be used lightly. An alternative worth considering can also be herbal active ingredients such as lady's mantle herb.
Tip: Vitamin B6 also contributes to the regulation of hormone activity. That's why both lady's mantle and vitamin B6 are included in our håvsund Fertile+F.
"After 5 years of trying in vain, it actually worked after 2 cycles with the tablets. I'm now in the 5th week and we are overjoyed."

Michaela S - verified buyer

"After 5 years of unsuccessful trying, after 2 cycles it has actually worked with the tablets. I am now in the 5th week and we are overjoyed."
Michaela S. - verified buyer