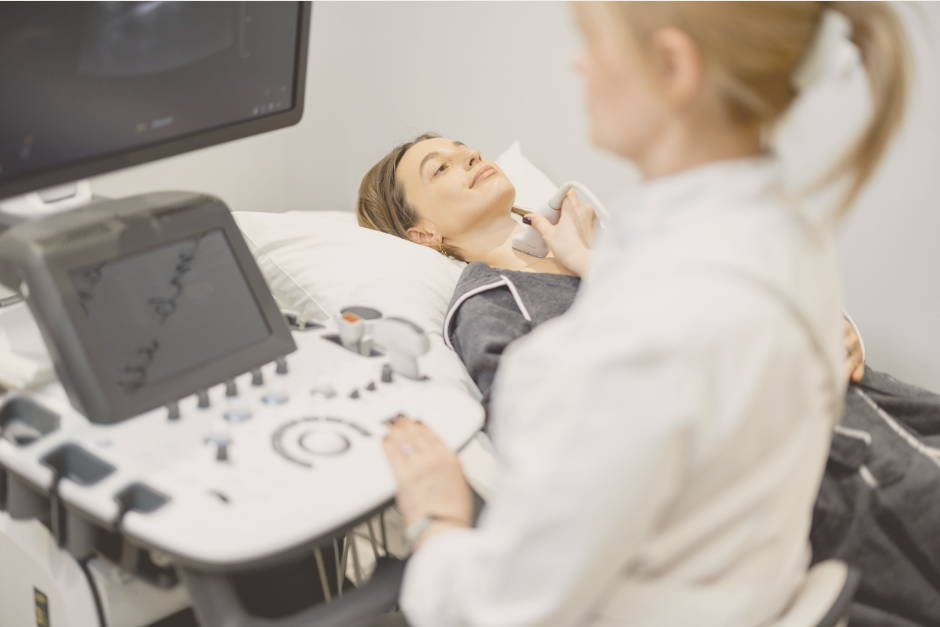 Influence of the thyroid on fertility
why is the thyroid so important?
The thyroid provides you with all the important hormones for the production of which you need iodine as a raw material. The thyroid plays a relevant role in the success of a pregnancy, because the hormones triiodothyronine and thyroxine are required for the desire to have children.
fact: Thyroid disease is the reason for infertility in about 10% of women.

If you suffer from an overactive or underactive thyroid, we recommend that you take pregnancy vitamins or fertility products without iodine. But if your thyroid is healthy, you can use products with iodine.
Tip: With håvsund Fertile+F you can create optimal conditions for successful fertilization, tailored to the fulfillment of your desire to have children. Available with and without iodine.
RELATIONSHIP BETWEEN THYROID AND FERTILITY
Fertility can be affected by both an overactive and an underactive thyroid. But why?
The thyroid hormones, which are produced in the thyroid gland, are essential for the optimal control of all processes that can lead to pregnancy. Both sex and thyroid hormones are closely related to each other to enable a smooth pregnancy. If this sensitive hormone balance gets out of joint, egg cell maturation and the female menstrual cycle can be severely disrupted.

HOW DOES UNDERFUNCTION EXPRESS IT?
If you have an underactive thyroid, you will notice symptoms such as poor performance and concentration, tiredness, sensitivity to cold and slowed reflexes, as well as increased muscle cramps. Other symptoms of hypothyroidism can include weight gain, depressed mood, constipation and reduced fertility and potency.
HOW DOES OVERFUNCTION EXPRESS?
If you have an overactive thyroid, you will notice the following changes or symptoms: restlessness, nervousness, mood swings, irritability, sleep disorders, increased thirst and sweating, weight loss, hair loss and menstrual disorders.
DIAGNOSIS OF THYROID MALFUNCTION
For a diagnosis, you should contact your family doctor or trusted gynecologist. Here you will be physically examined and the doctor will feel your thyroid gland. This allows him to determine whether the thyroid gland is enlarged or whether there are nodules. The best way to diagnose thyroid dysfunction is to have a blood test. Here the concentration of the thyroid hormones is examined. The doctor can use the values ​​to determine whether the thyroid gland is underactive or overactive.
GOOD TSH BUT NOT PREGNANT?
Despite good TSH values, it can happen that your baby is still a bit long in coming. There can be many reasons for this, so it is important to get checked regularly. Fertility clinics can also help with targeted treatments and make pregnancy possible. If you prefer to try it the natural way, fertility vitamins can help. You can see our Fertile+F for this. It supports you with the topic of having children and provides all the necessary nutrients that you need for your desire to have children!
"I'm speechless, it worked. I'm 42 with an underactive thyroid..."

Serpil S. - verified buyer

"I'm speechless, it worked. I'm 42 with an underactive thyroid..."
Serpil S. - verified buyer