* The product reviews on this page are from real, verified customers only. To ensure the authenticity of the reviews, we compare the email addresses of the buyers with those of the product reviews received. The ratings as such only reflect the opinion of our customers and do not represent any effective statements from our side. Havsund GmbH assumes no liability for the statements of the customers.
MAGNESIUM contributes to a normal energy-yielding metabolism.

YARDOWN HERB contains valuable phytohormones and can help to regulate the menstrual cycle.

FRAUENMANTEL has proven itself for centuries thanks to its important phytohormones.
EVENING PRIMER OIL contains polyunsaturated fatty acids and can help to regulate hormone levels.

STINGING NETTLE can contribute to drainage and blood formation.

JOHANNISWORT can contribute to emotional balance.

MACAW ROOT contains essential amino acids, minerals and antioxidants.

ZINC contributes to the maintenance of normal skin and hair.

MONKY PEPPER contributes to a healthy well-being before and during the menstrual cycle.

VITAMIN B12 supports blood formation and nerve function.
VITAMIN B6 contributes to the regulation of hormone activity.
FOLATE (the natural form of folic acid) helps reduce fatigue.
The folate we use is the natural form of synthetically produced folic acid. We deliberately chose the natural form of folate because it is bioactive and can be resorbed directly by the body. This is not the case with conventional folic acid, which is very often used in dietary supplements.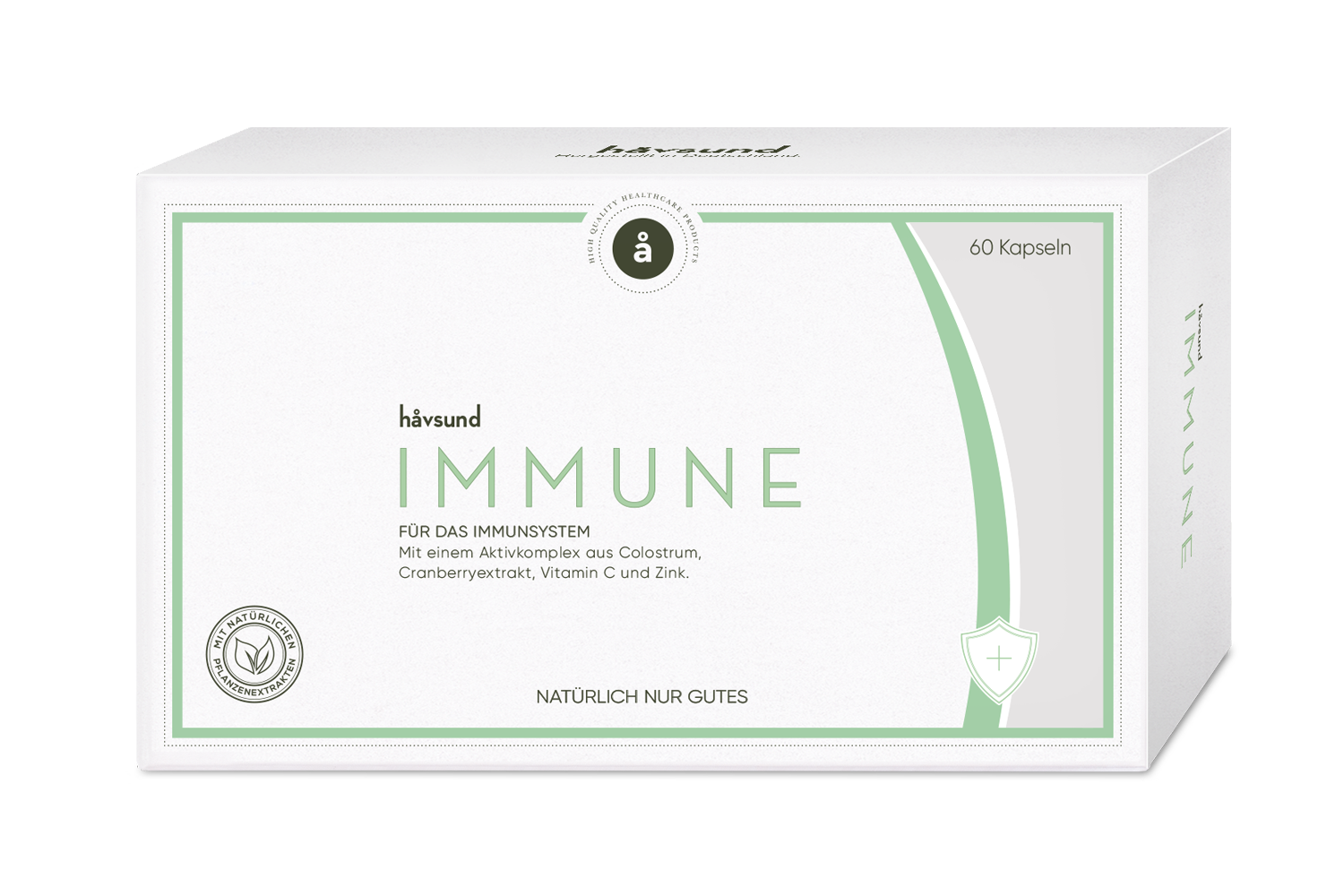 COLOSTRUM (or colostrum) is the highly nutritious first milk that mammals give to their offspring after birth. Colostrum is very rich in antibodies to strengthen the immune system, to give the offspring a good start in life and to counteract diseases. It is easy to digest, high in protein and low in fat. The cow usually produces more colostrum than the calf needs. We use this excess colostrum for håvsund Immune because animal colostrum is almost identical to human colostrum.
The CRANBERRY is a real power fruit: With its naturally contained vitamin C and its antioxidant effect, it can strengthen the immune system.
The most well-known function of VITAMIN C is the strengthening of the immune system. It helps white blood cells fight off pathogens and create antibodies.
CITRUS BIOFLAVONOIDS protect vitamin C from oxidation.
ZINC is involved in the formation and activation of antibodies and helps to actively fight off pathogens.
SELENIUM is an important component of many enzymes. In addition, a good supply of selenium protects our body from viruses and bacteria.

VITAMIN D regulates inflammatory processes and controls protein synthesis to regulate the immune system.
BIOTIN - also known as vitamin H or B7 - is involved in many metabolic processes in the body and contributes to the regulation of genes in the cell.
How long should I take Harmony?
The product should be taken daily for a period of at least three months.

How many capsules are in a pack?
Each pack of Harmony & Immune contains 60 capsules. One bundle is enough for one month.

Is there a volume discount?
Yes, you can save as follows:
10% off the Double Pack
20% off the Four Pack
30% off the Six Pack

-
Select the quantity you prefer, click "Add to Cart" and complete your order.

How much does the shipping cost?
Shipping is currently free.

Which payment methods are available?
These vary depending on your location. We offer: PayPal, Credit Card, Invoice via Klarna, Instant Bank Transfer and many more.
You will find out which payment method is available for your location at checkout.


When should I start taking it?
You can start taking the product at any time. It doesn't matter if you just had your period or it's been a long time ago.

At what time of the day should I take the product?
Ideally after the first meal.

Should I pause taking it at a certain time during my cycle?
Harmony should be taken continuously and daily without a break.

What are the ingredients?
Harmony
Magnesium contributes to normal energy metabolism. Yarrow herb can help regulate menstrual cycles. Lady's mantle has proven itself for centuries thanks to its important phytohormones.
immune
The cranberry extract contained in Immune has a positive effect on the immune system and prevents inflammation. In addition, colostrum is very rich in antibodies to strengthen the immune system, to give the offspring a good start in life and to counteract diseases. Zinc, Vitamin C & other essential nutrients are also included in Immune.
The complete nutrient table can be found further down the page.
I have an irregular cycle. Can taking Harmony make a difference?
Harmony supports your body in regaining balance.
Can I combine Harmony with other håvsund products?
Yes, håvsund Harmony and Immune can be combined with håvsund Hair-Vital and håvsund Relax.

How long can Harmony and Relax last?
Harmony, Relax and all other products in the håvsund family have a shelf life of up to 2 years and 4 months from the date of production. The expiry date can be found on the respective product packaging.

Product Ingredients & Nutritional Information
magnesium malate, coating agent: hydroxypropylmethylcellulose (vegetable
capsule shell), yarrow herb powder, lady's mantle leaf extract 4:1, evening primrose oil powder (contains 42,5% gamma-linolenic acid), nettle leaf powder, St. John's wort extract 5:1, Maca Root Powder, Zinc Gluconate, Chaste Tree Fruit Extract 10:1, Saffron Flower Extract 5:1 (contains 3% crocine and 2% safranal), cyanocobalamin, pyridoxine hydrochloride, Calcium L-methylfolate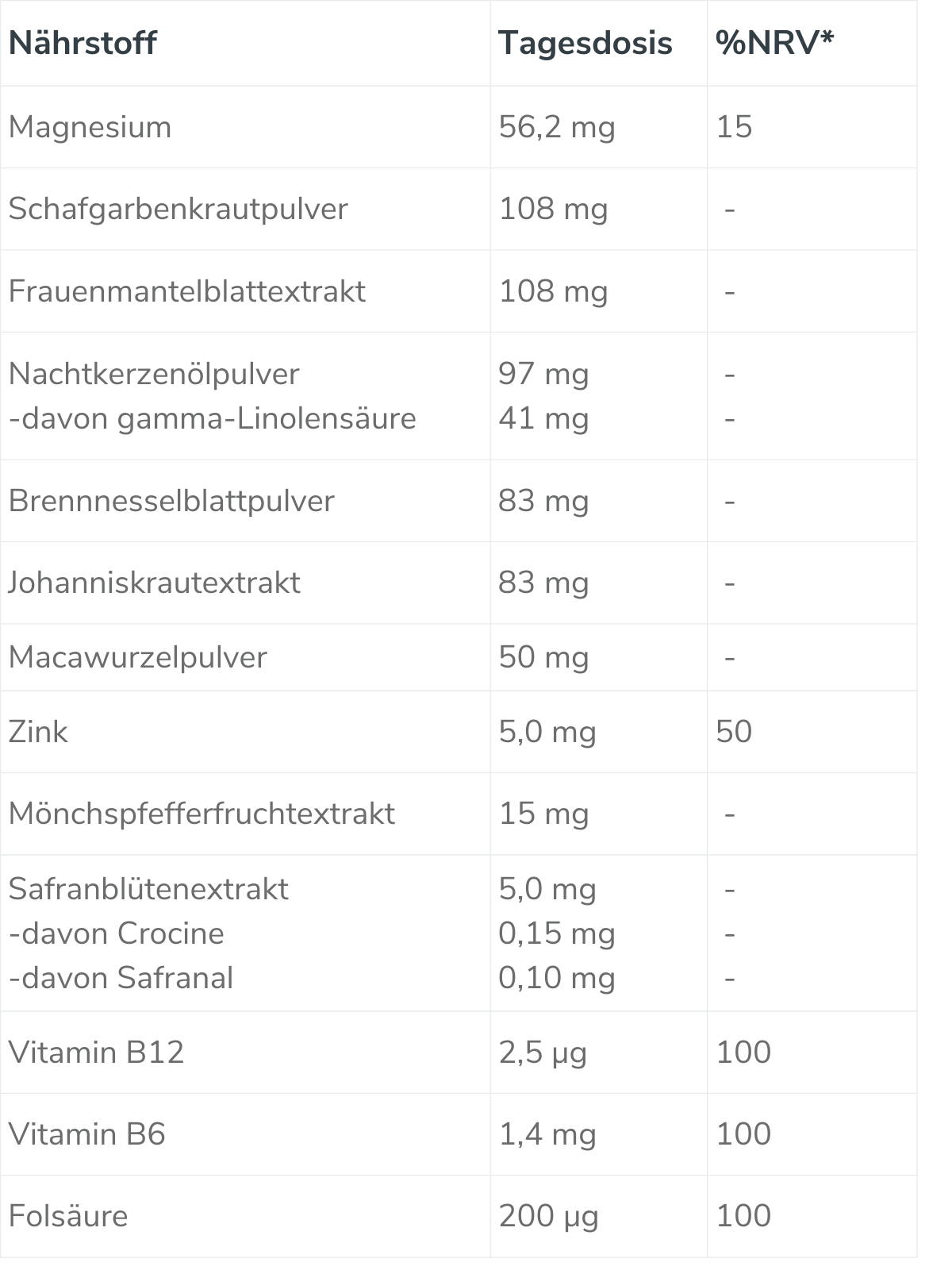 * Percentage of the nutrient reference values ​​(NRV) according to Regulation (EU) No. 1169/2011

Colostrum, cranberry juice powder, coating agent: hydroxypropylmethylcellulose (vegetable capsule shell), vitamin C, citrus bioflavonoids, zinc gluconate, sodium selenite, vitamin D, biotin, release agent magnesium salts of fatty acids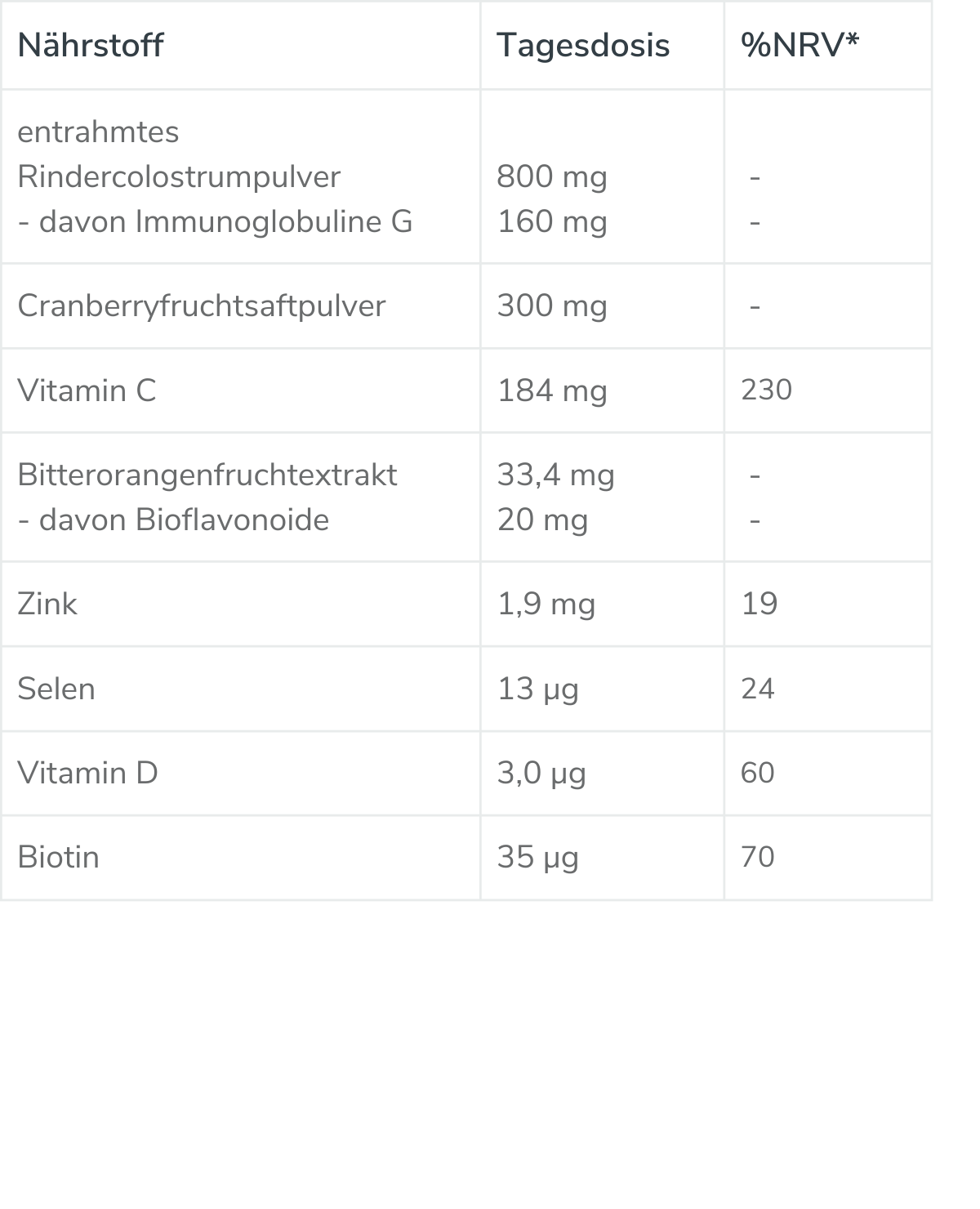 * Percentage of the nutrient reference values ​​(NRV) according to Regulation (EU) No. 1169/2011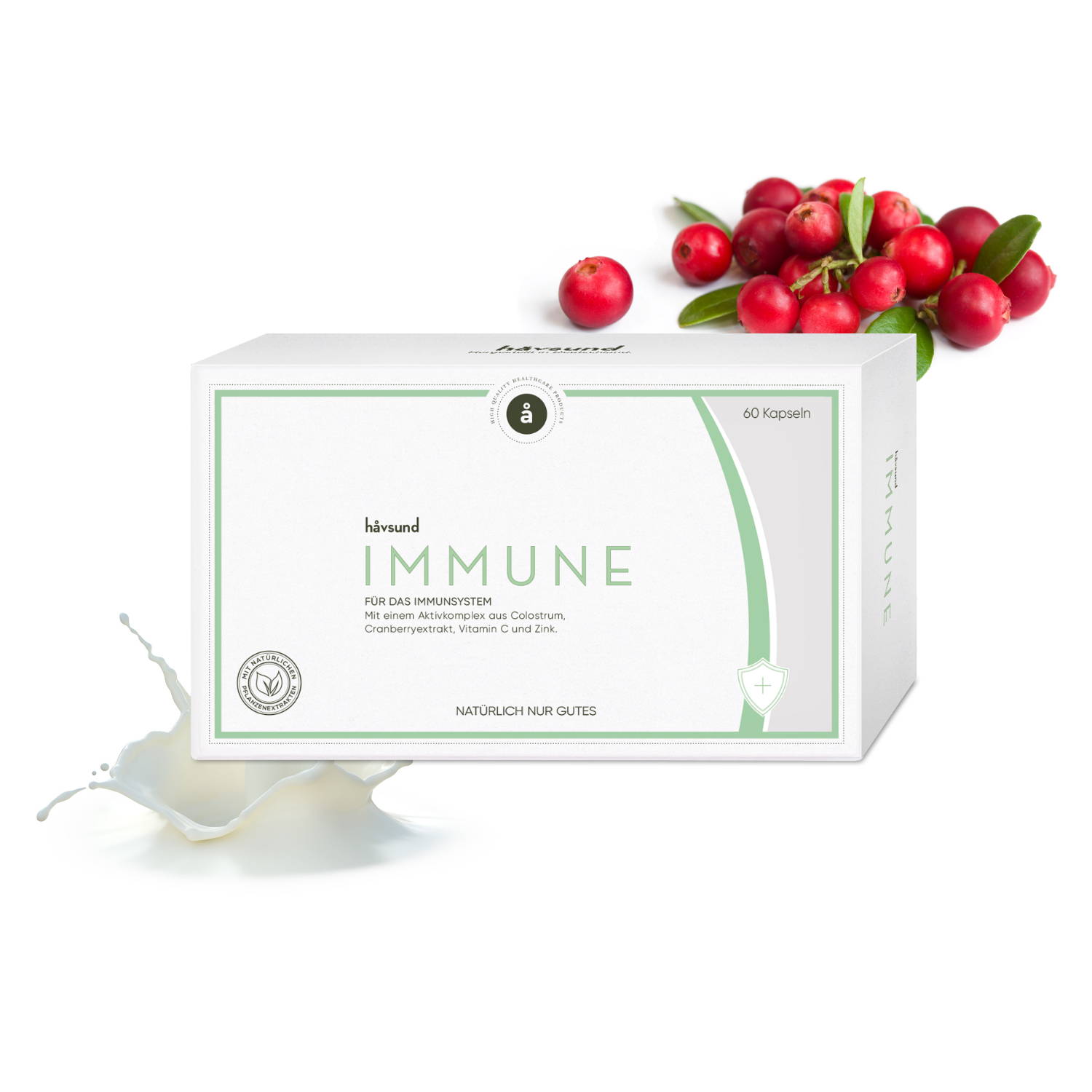 Harmony & Immune: take two capsules with sufficient water in the morning after breakfast.


The products should be taken over a period of at least three months.
The specified consumption quantity must not be exceeded. Dietary supplements are not a substitute for a balanced, varied diet and a healthy lifestyle. Keep the product protected from light, closed and out of the reach of children.
This could also be
of your interest

Hand in hand for
our planet
With your help, we want to give something back to nature and protect our planet for generations to come. Therefore, we donate 5% of our profits to organizations that support reforestation projects.
With your order you help us to reach our goal to reduce CO2.
We plant trees for the future of all our children!