* The product reviews on this page are from real, verified customers only. To ensure the authenticity of the reviews, we compare the email addresses of the buyers with those of the product reviews received. The ratings as such only reflect the opinion of our customers and do not represent any effective statements from our side. Havsund GmbH assumes no liability for the statements of the customers.
BIOTIN helps to support the metabolism.
FOLATE (the activated form of folic acid) helps your baby's neural tube to close. It is therefore an important vitamin for the first stage of development of the nervous system.

In order to make folic acid usable for the body, it is converted into the bioactive form with the help of an enzyme. About 50% of all women are genetically unable to produce sufficient amounts of this enzyme, which is responsible for splitting folic acid, so that they cannot (completely) utilize folic acid. For this reason, we deliberately chose the already activated form of folic acid "methylfolate". This no longer has to be split and can therefore flow directly into the folate metabolism.
MAGNESIUM is involved in numerous vital enzyme reactions in the body and also regulates the energy metabolism.
VITAMINS B, C and E help support the immune and nervous systems and strengthen connective tissue.
When should I start taking it?
You can start taking Folify as soon as you know you are pregnant.
Should I take additional folic acid?
No, an additional income is not necessary. Folify is designed to provide you with the best possible care during your pregnancy. In our product, we use folate, the already activated form of folic acid, because - compared to conventional folic acid - it is bioactive and can be used directly by the body.
When and how many capsules should I take?
Ideally, 1 capsule in the morning after breakfast.
The specified consumption quantity must not be exceeded. Dietary supplements are not a substitute for a balanced, varied diet and a healthy lifestyle. Store the products away from light, closed and out of the reach of children.
How many capsules are in a pack?
In a pack Folify contains 30 capsules. One pack is enough for a month.

I forgot to take the product one day, should I take 2 capsules the next day?
No, but it is important that the product is taken as regularly as possible to provide your body with additional nutrients.
How long does Folify keep?
Folify and all other products in the håvsund family have a shelf life of up to 2 years and 4 months from the date of production. The expiry date can be found on the respective product packaging.

Can I combine Folify with other håvsund products?
Yes, håvsund Folify can be combined with håvsund Immune.

What are the ingredients?
Natural dietary supplement for pregnant women with biotin, magnesium, vitamins A, B, C, E, folic acid and other essential nutrients.
You can find the complete nutrient table here:
w
further down the page.
Select the quantity you prefer, click "Add to Cart" and complete your order.

Is there a volume discount?
Yes, you can save as follows:
10% off the Double Pack
20% off the Four Pack
30% off the Six Pack

-
How much does the shipping cost?
Shipping is currently free.

Which payment methods are available?
These vary depending on your location. We offer: PayPal, Credit Card, Invoice via Klarna, Instant Bank Transfer and many more.
You will find out which payment method is available for your location at checkout.


Product Ingredients & Nutritional Information
Magnesium oxide, L-ascorbic acid, coating agent: hydroxypropylmethylcellulose (vegetable capsule shell), D-alpha-tocopheryl acetate, nicotinamide, calcium D-pantothenate, cholecalciferol, cyanocobalamin, pyridoxine hydrochloride, thiamine hydrochloride, riboflavin,
Calcium L-methylfolate, Potassium Iodide, D-Biotin
* Percentage of the nutrient reference values ​​(NRV) according to Regulation (EU) No. 1169/2011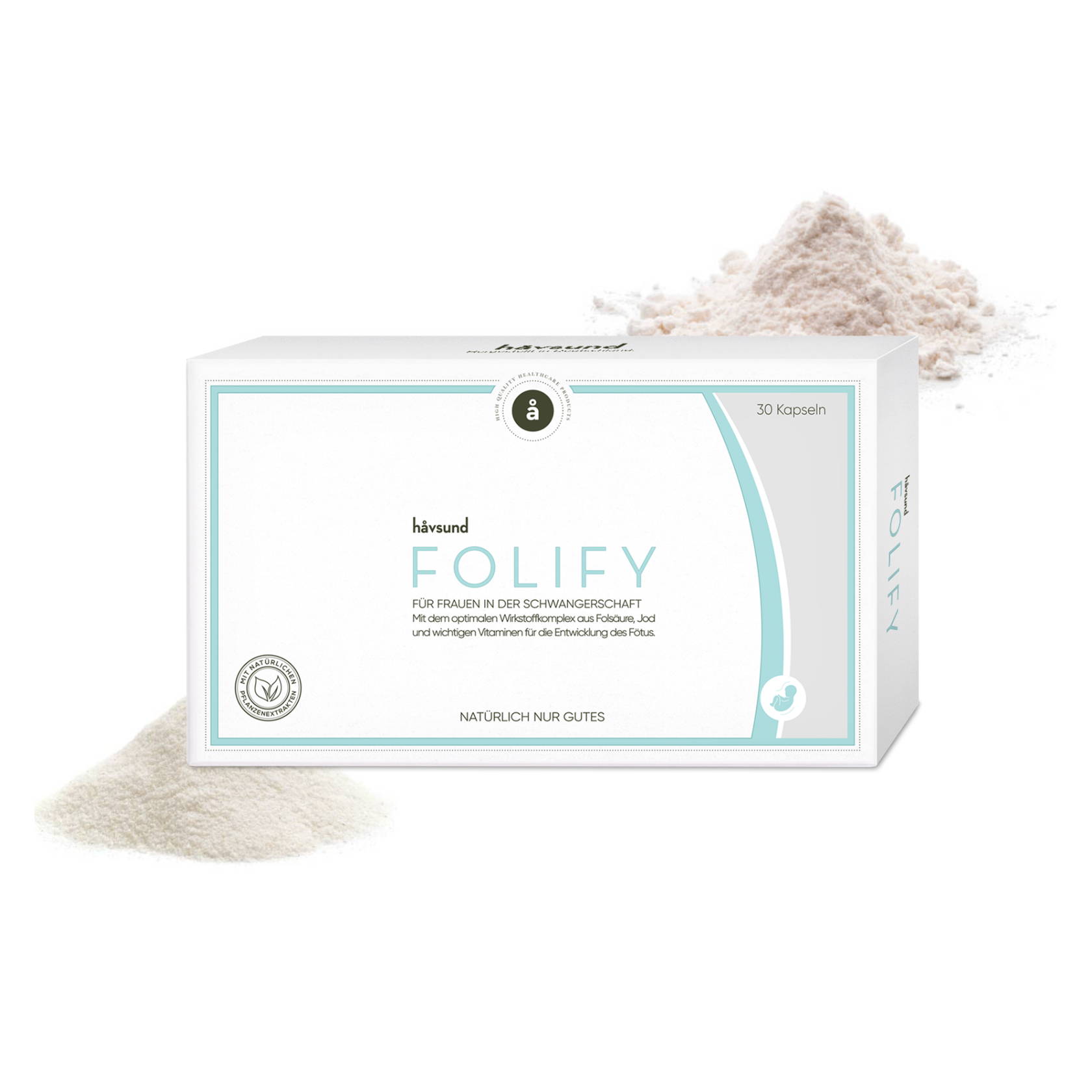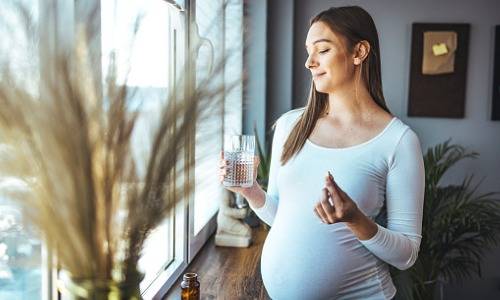 Take one capsule daily with enough water without chewing.


The specified consumption quantity must not be exceeded. Dietary supplements are not a substitute for a balanced, varied diet and a healthy lifestyle. Keep the product protected from light, closed and out of the reach of children.
The product should be taken throughout pregnancy.
This could also be
of your interest